Aussie in a better frame of mind
May 16, 2018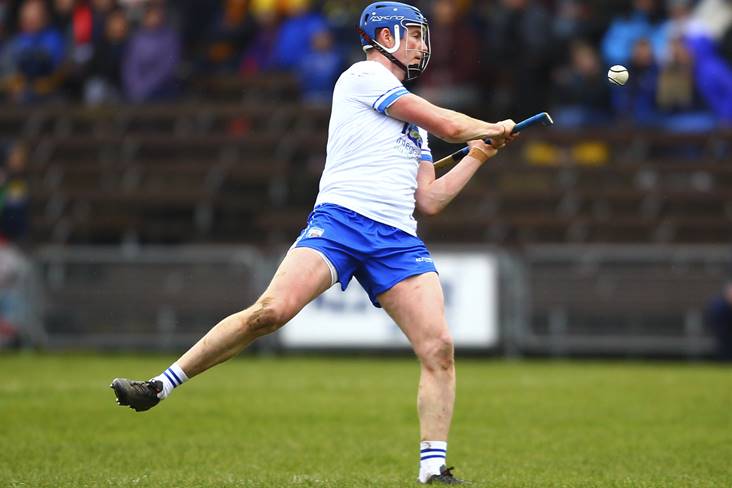 Waterford's Austin Gleeson shoots on goal.
©INPHO/Ken Sutton.
The weight of expectation that came with claiming the 2016 'Hurler of the Year' and 'Young Hurler of the Year' accolades didn't rest easily on Austin Gleeson's shoulders.
Looking back on last year's championship campaign, the 22-year-old admitted that he failed to scale the same lofty heights as the previous year and he only has himself to blame for putting himself under too much pressure to perform.
"It wasn't from anyone else. It was from myself," he told Newstalk's Off The Ball.
"Looking back on it, I shouldn't have been doing that.
"The whole year was bypassed then because I was doing it. It was a stupidity mindset out of my own thoughts like and I don't know why I done it.
"I suppose there was so much around the awards: '[I] should have got it, [I] shouldn't have got it...', different things like that.
 "I wanted to prove a point then the following year that I was good that year and deserved the awards
"It just didn't happen, no matter what I tried. It just didn't come off for me."
The Mount Sion star's mindset is much different this year as he turns his attention to this summer's campaign.
"I'm enjoying it again. I'm eager to go again. I've a hunger I didn't have last year even though I was telling myself I did have it.
"I know from the frame of mind I'm in that I'm hungry for it again."
Most Read Stories