Tir Chonaill Gaels put forward plans for £4.7million Centre of Excellence for London GAA
July 31, 2019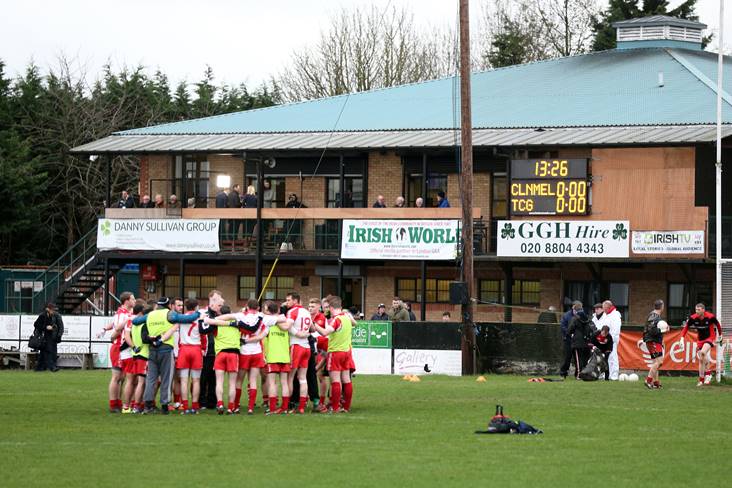 The Tir Chonaill Gaels players huddle. ©INPHO/Andrew Fosker.
Progressive London club Tir Chonaill Gaels has developed ambitious plans to turn its Greenford base, Tir Chonaill Park, into a £4.7million Centre of Excellence for London GAA.
The Irish World reports that the club's proposal was presented to the management committee of London GAA last week and includes three full-size pitches on the 30-acre site, including one that will be floodlit as well as an extension to the existing clubhouse which would incorporate eight new changing rooms, as well as a gym and sauna/steam room in the basement.
A further two changing rooms would be located separately, for use by ladies football and camogie, or underage.
The clubhouse would also comprise function areas (the largest capable of holding up to 200 people), bar and catering facilities.
"This is something bigger than Tir Chonaill Gaels – it's about developing underage talent and having a facility for our county teams at all levels," TCG chairman Tom Mohan told the Irish World.
"Tir Chonaill Gaels is not into personal gains for Tir Chonaill Gaels.
"If we're going to progress, and hopefully have under 17 teams going into the Connacht Championship in years to come, we need a facility where we can bring them all together and have training camps."
Most Read Stories