"We'll keep in touch and see where he is at"
April 18, 2019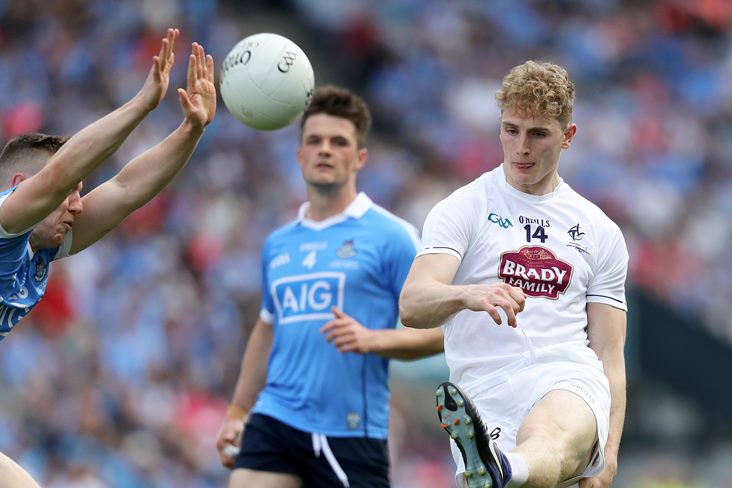 Kildare's Daniel Flynn attempts a shot
Kildare manager Cian O'Neill has poured cold water on the speculation that ace forward Daniel Flynn is set for a return to his panel ahead of this summer's championship.
Flynn has recently returned home from the US and lined-out with his club Johnstownbridge on two occasions since and while O'Neill says he would love to see the two-time All Star nominee back in a Kildare jersey again, he must be fair to the players in his squad.
"Dan is home and he is back kicking ball with the club," O'Neill confirmed to the Irish Independent.
"We've met and had a chat but Dan has a lot of his own priorities at the moment. To be fair to the man, he was always honest and up front about what his focus was for the year but we said that we'd keep in touch over the coming weeks.
"Myself, more than anyone, would love to see Dan back in a Kildare shirt but you have to be fair to players as well, they are all adults and all humans. We'll keep in touch and see where he is at."
Most Read Stories