Dillon: sacrifice gone through the roof
January 18, 2019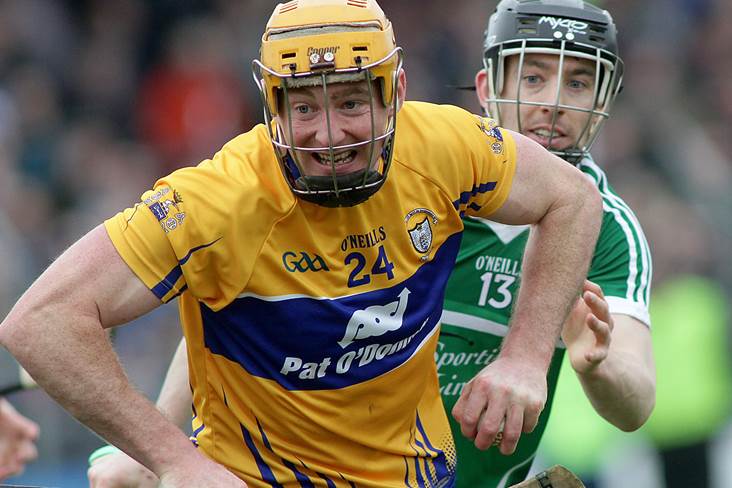 Clare's Cian Dillon and Graeme Mulcahy of Limerick.
©INPHO/Mike Shaughnessy.
Clare's Cian Dillon admits that the demands of the inter-county player these days are far greater from when he first started out.
Last week, Dillon announced his retirement from inter-county hurling after 12 years in the Clare jersey.
In an indepth interview with the Clare Champion, Dillon revealed that the life of an inter-county hurler has increased ten-fold.
"It's definitely changed, the level of sacrifice that's expected from an inter-county player has just gone through the roof and so has the time involved since I started," Dillon told the Clare Champion.
"There are so many areas of focus now, between your diet, strength and conditioning, gym programmes, all those things are expected now and they're needed so you can get the best out of yourself. I don't know where it's going to stop but I suppose it's up to the individual really.
"Managers are getting more aware of having to manage players on a more individual basis. I have seen that coming in more and more in recent times. In terms of the life span of an inter-county hurler, that's all down to the commitments players have between work and family and all that goes with it but it's definitely a hard thing to do."
Most Read Stories