Philly's dress sense makes national headlines
December 12, 2019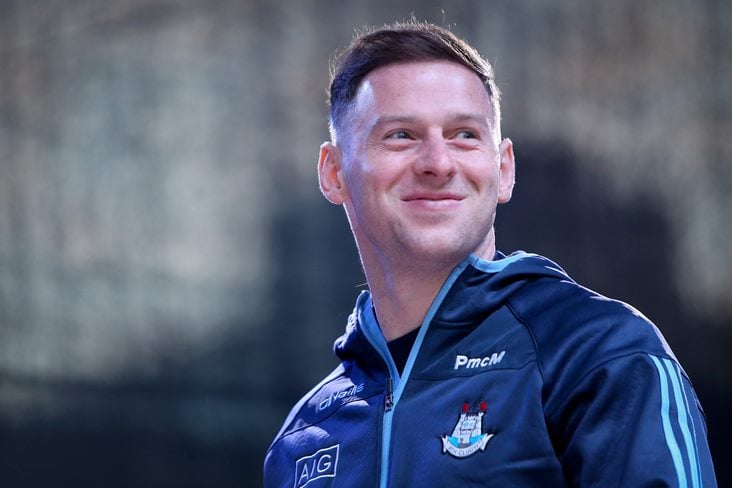 Philly just doesn't like wearing socks
To wear socks or not to wear socks, a question that Dublin footballer Philly McMahon answered on his wedding day.
The fact that the seven-time All-Ireland winner choose not to wear socks as part of his wedding outfit has taken social media by storm over the past few days.
McMahon was dressed by fashion designer Declan Mahon who kitted out the likes of Paul Mannion, Con O'Callaghan, Brian Fenton, Jack McCaffrey, Brian Howard and Michael Darragh Macauley for the recent All Stars Awards.
And the fashion designer defended his namesake's look who wanted to put his own style on what he wore to his wedding to Sarah Lacey.
"Philly is quite directional in what he wears and has a good fashion sense in my opinion. When we were putting together his wedding suit, he wanted to have his own spin on it," Mahon told Dublin Live.
"When you are wearing a tuxedo, it is very hard to do that because it is such a classic look. His jacket was a grey velvet jacket which we had custom made for him and he wanted the ankles out."
"Philly wanted to show off another side to his personality which his family and friends would be aware of but maybe not the general public."
Most Read Stories