Croke Park blasted by Donegal chairman
December 12, 2019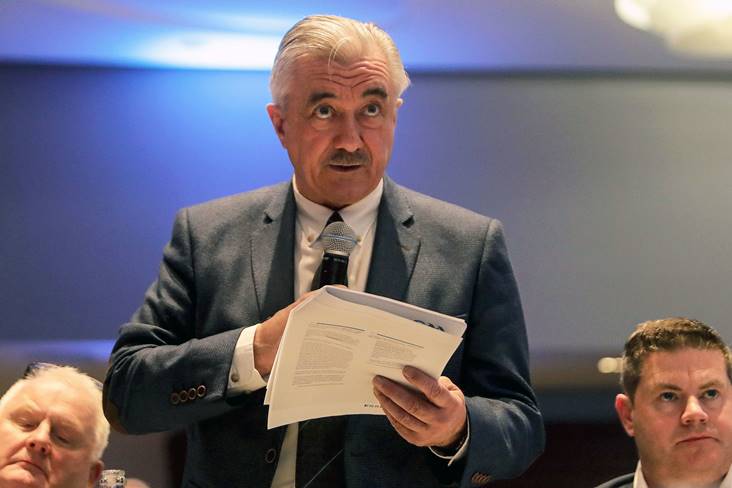 Donegal chairman Mick McGrath speaks at GAA Congress. ©INPHO/Laszlo Geczo.
In his report to convention on Wednesday night, Donegal chairman Mich McGrath hit out at Croke Park's handling of an issue in the county earlier in the year.
McGrath was speaking about the eight-week suspension handed down to outgoing county secretary Aideen Gillen from Croke Park chiefs.
The Dungloe club woman received the suspension for writing a letter of support for an appeal by a Donegal club mentor who had received a 48-week ban for fielding an overage played, to have the ban overturned or reduced.
The Donegal News reports that McGrath expressed disappointment in the way the matter was handled by Croke Park, which he felt was over the top.
"I have already expressed my disappointment on the way that Croke Park treated an admission of administration mix-up, with a heavy handed approach, and to treat a voluntary officer in such a fashion was not acceptable," stated McGrath.
"Your understandable absence tonight due to the recent death of your husband Martin is totally understood, but we shall join in thanking you for your service to our Association over the past five years.
"I congratulate Aideen Gillen for her report which is a record of events in 2019. It's factual, informative and outlines many areas of record that has occurred this year."
Most Read Stories