"We would be very unlucky for that to happen"
January 22, 2019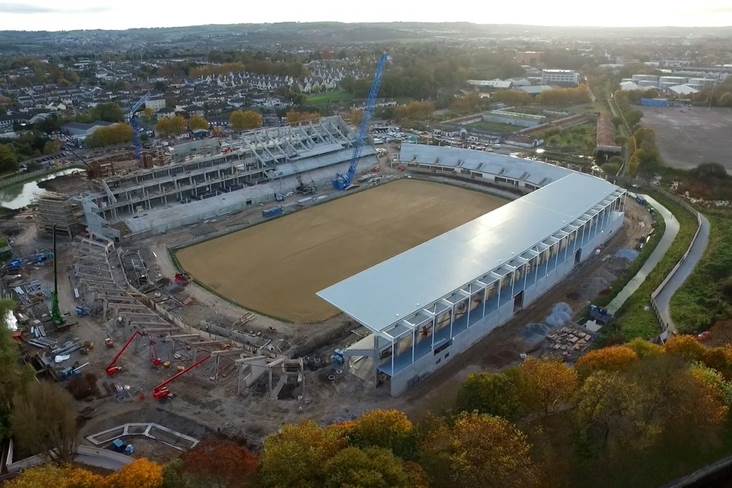 An aerial view of the Páirc Uí Chaoimh stadium being redeveloped.
Pic via Páirc Uí Chaoimh (@PaircUiCha0imh) on Twitter.
GAA President John Horan says it would be "very unlucky" if the final bill for Páirc Uí Chaoimh was to reach €110m.
While Cork County Board is still working towards a total of €86m, there was consternation on Leeside and beyond when Croke Park's stadium director Peter McKenna suggested that the final cost of redeveloping Cork GAA's home could come in at €24m more.
"I am not going to speculate on the two figures. I went in as chairman of the board of Páirc Uí Chaoimh in November. I am getting my head around all that is going on," Horan told The Irish Independent.
"The €110m figure, we might be able to row back off that somewhat. If everything was to go wrong for us, it would head up in that direction," he conceded. "But we would be very unlucky for that to happen. There are issues to be resolved and when we resolve them, we will be able to firm it out.
"There is no point in getting involved in speculation. There has been two sets of figures put out there and the two lads [stadium board directors Michael O'Flynn and Tom Gray] are looking at it to see can they bring clarity. But even when they come out with a figure, I still think there will be variables there that we will have to resolve."
Most Read Stories