Harte has an issue with offensive mark
January 21, 2019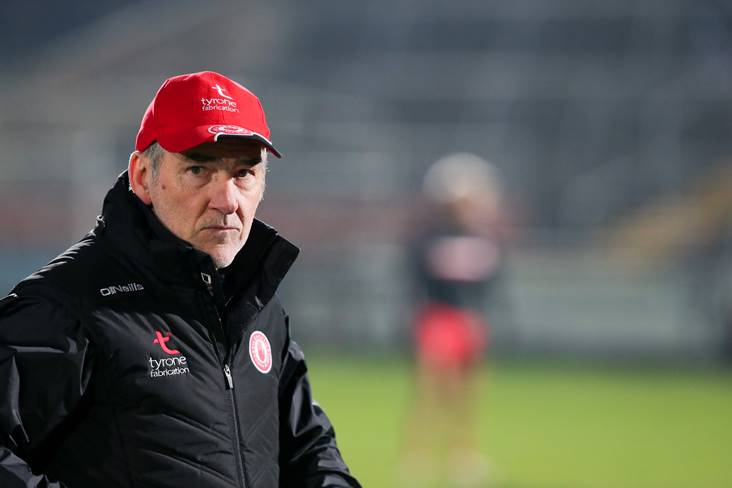 Tyrone manager Mickey Harte. ©INPHO/Philip McGowan.
Mickey Harte would like to have seen Central Council ditch the offensive mark along with the restricted handpass rule at the weekend.
The offensive mark was one of four proposed rule changes which have been retained for the Allianz League.
"No-one pays much attention to the other rules, they're sort of take it or leave it rules and they don't adversely affect the game in an obvious way," the Tyrone manager told the Irish Daily Star after his side's McKenna Cup final victory over Armagh on Saturday night.
"But in due course, there could be a problem with the inside mark because the referee blows the whistle and defenders stop, and there could be a goal coming off that.
"I don't know how that's going to be sorted out in the white heat of championship football. It isn't an issue at the minute, but let's see what happens."
Most Read Stories