Forget your bins: how about a cement mixer, a car or a velux window
April 06, 2020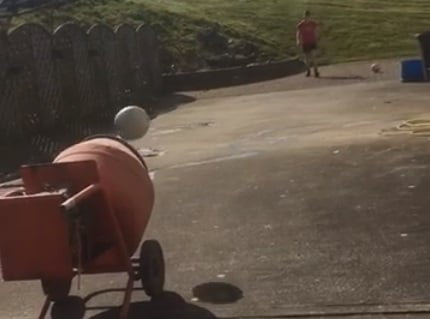 These could end up anywhere
The wheelie bin challenge has certainly helped to remove boredom while we are all at home but an Armagh club have taken it to a whole new level.
Derrynoose GAC members have been upping the ante a considerable amount.
Why aim for a bin when you can go for a cement mixer, an outbuilding door, a car boot, a basketball hoop or our favourite, a velux window in another parish.
Check these out.
Most Read Stories