Virtual Scór being held online
April 03, 2020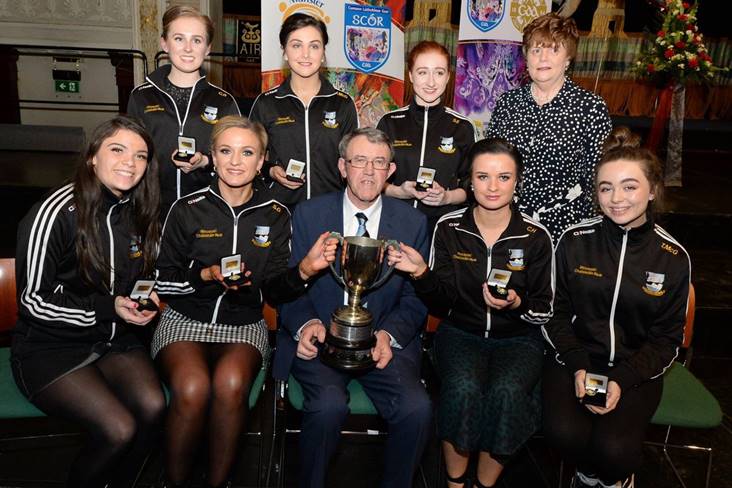 Newcastle GAA won the Rince Foirne (Figure Dancing) competition at the 2019 All-Ireland Scór Sinsir finals.
GAA Scór Oifigiúil are hosting a Virtual Online Scór on Facebook.
The event is open to all, people don't even have to be GAA members and rather than a competition, it is hoped that it will allow people to connect while they must stay at home.
"Over the next few weeks GAA Scór Oifigiúil will be hosting Virtual Scór on Facebook. We are looking for video performances in Song, Story, Ceol Uirlise and Irish Dance recorded in homes during the Covid Lockdown which we will post online. We hope that this will encourage you to engage with aspects of Irish culture in a family setting and also help to pass the time in an enjoyable manner. Feel free to dedicate your performance to a family member, front-line worker etc.
"This is not a competition and is open to all, whether members of GAA clubs or not. The normal age divisions do not apply so we can have group performances featuring parents, grand parents and children in solo or group form. We welcome performances from those in Ireland and abroad.
"It is important that everyone comply with the health regulations as set down by the authorities wherever you live. Participation in a group should be limited to those living together and under no circumstances should people be meeting up with friends for the purpose of performance. (Innovative use of conferencing apps such as Zoom, Webinar or Party house is permitted.)
"Pre-recorded performances by groups from earlier events do not qualify for inclusion."
There are already a host of brilliant performances and you can see them on the GAA Scór Oifigiúil Facebook page.
Most Read Stories