O'Donoghue: Ruane is focused on playing with Mayo
December 18, 2019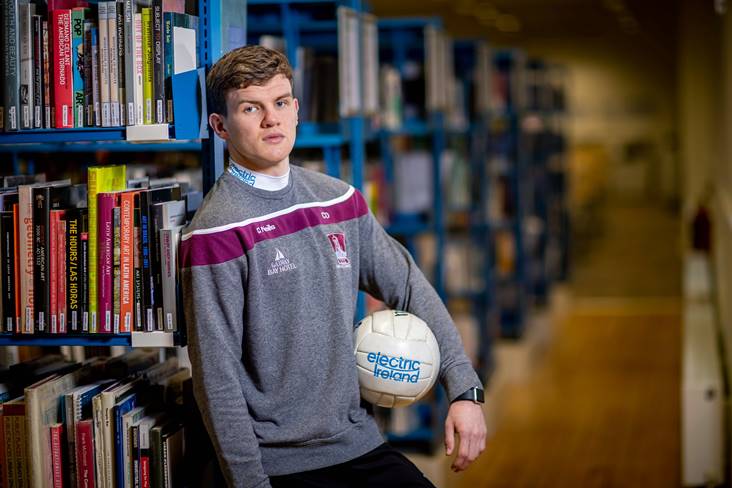 Eoin O'Donoghue of NUIG and Mayo at the launch of the 2020 Electric Ireland Fitzgibbon, Sigerson and Higher Education Championships. ©INPHO/Morgan Treacy.
Eoin O'Donoghue isn't surprised that his Mayo team-mate Matthew Ruane has piqued the interest of AFL clubs.
The talented midfielder recently attended an Aussie Rules combine run by former Down footballer Marty Clarke but, speaking to the Irish Daily Star, O'Donoghue had some good news for Mayo supporters…
"Me and Matty would be quite close," O'Donoghue commented. "We are doing the same Masters (Business Analytics in NUIG). I spend a lot of time with him.
"To be honest I can see why clubs are after him. He's such a physical specimen, the engine he has. Do you know, he is an animal, and the ball skills he has as well, he's a real quality player.
"I am not surprised to see it but I think Matty knows himself that he focuses on what's at home first, and whatever's down the line, you cross that bridge when you get to it. I think he's happy enough playing football in Ireland at the minute."
He added: "To be honest, it's a great experience for him.
"He said, look the experience is great, but he is focused on playing with Mayo."
Most Read Stories