Mayo will need a Plan D
August 06, 2019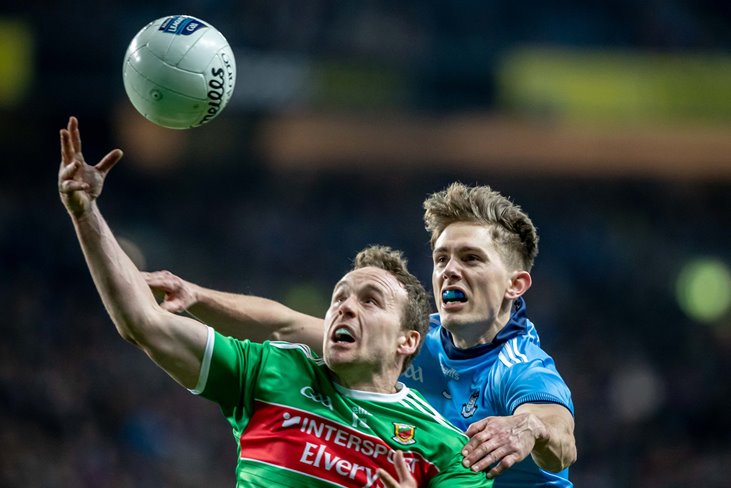 Andy Moran of Mayo and Dublin's Michael Fitzsimons contest possession
David Brady believes Mayo will need "something different" if they are to upset Dublin in Saturday night's All-Ireland semi-final.
The Dubs will be red-hot favourites to advance to the All-Ireland decider but Mayo have in recent years shown that they can put it up to Jim Gavin's men on the big stage:
"Have Mayo got a Plan D, a plan for Dublin?" former Mayo ace Brady asked during The Irish Independent's The Throw-In GAA podcast. "The higher you raise the bar for this Mayo team, the more they relish it. This team confounds everybody.
"I don't know what height they can reach but Mayo on their day can beat anybody, including themselves. I know they can compete and give us a phenomenal game.
"You need to have Dublin thinking on the back foot and there's going to need to be something different to beat them."
Most Read Stories