New sponsor and jersey for Meath LGFA
January 13, 2020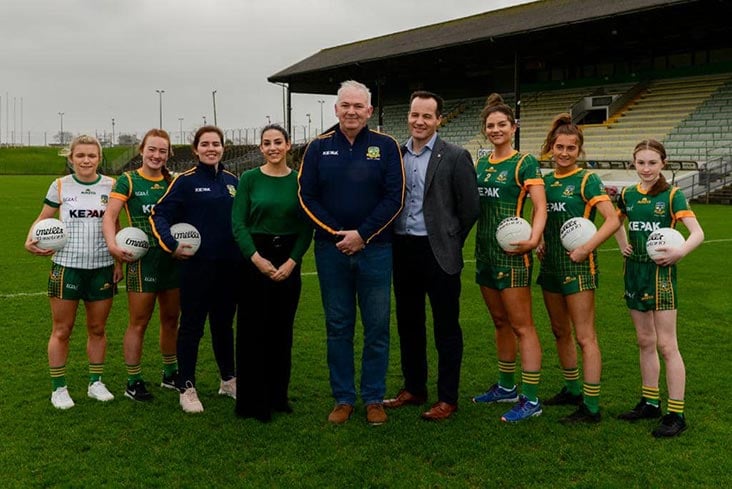 Pictured at the presentation are (L-R) Senior player Kelly Harris , U16's Ciara Lawlor, Senior Vice-Captain Shauna Ennis, Victoria Antoniades, Head of Marketing & PR, Red Meat, Kepak Group, Fearghal Harney, Chairperson, Meath LGFA, Mick O'Dowd, Agri-Business Development Manager, Kepak Group, Senior Captain Maire O'Shaughnessy, U18's Caragh Monaghan and U14's Lauren Woods
Meath Ladies have announced a new sponsorship deal with one of Meath's most iconic companies with a great tradition in Gaelic Games, KEPAK, and also launched a new jersey from designer by Masita Ireland.
Kepak Group, a leading Irish food company, has today announced a significant sponsorship deal with Meath Ladies Gaelic Football Association (LGFA) until the end of the 2022 season.
Headquartered in Clonee, Co. Meath, Kepak has been active in the local community since the foundation of the company in 1981.
This sponsorship represents a new phase for Kepak's strong history with Gaelic games in Meath; Kepak and Meath GAA enjoyed one of the longest and most successful relationships in Gaelic football, featuring a 14-year sponsorship of the men's team.
The new partnership with Meath LGFA underscores Kepak's commitment to supporting local communities, providing Meath LGFA with essential funding which will positively impact teams at every level.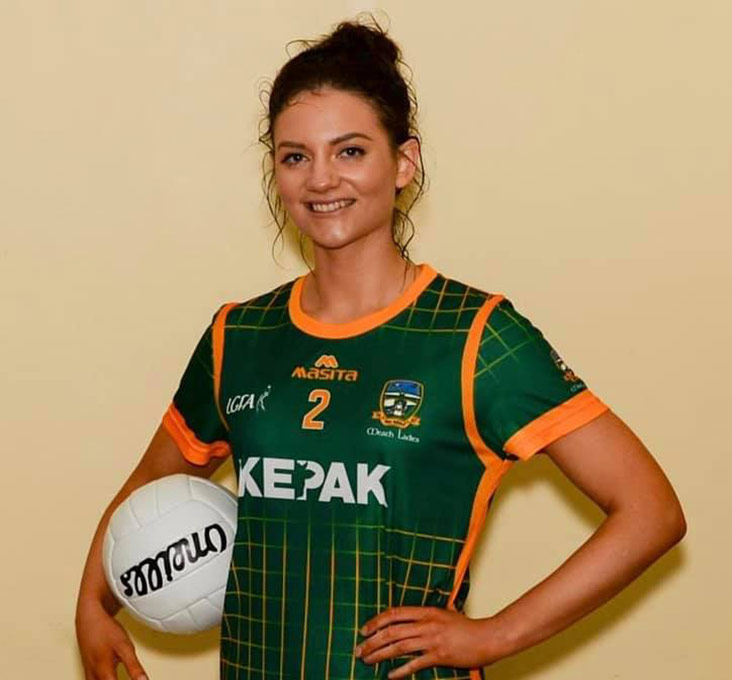 The agreement means Kepak's logo will reappear on Meath county jerseys and on new branding at Páirc Tailteann in Navan.
Commenting on the sponsorship, former Meath senior football manager Mick O'Dowd, who is Agri-Business Development Manager, Kepak, said: "Kepak is delighted to be reviving its support of Gaelic games in Meath.
"We proudly sponsored the men's teams for more than a decade and are now looking forward to providing the highest level of support and loyalty to the fast-growing Meath ladies teams.
"Our philosophy at Kepak is always to be 'more than', be it meat tradition, quality, a product or a job.
"In every aspect of our business we ensure we are living by our mission, from working with and collaborating with local farmers to continuously innovating and delivering sustainable initiatives In Meath LGFA, we see that same spirit and commitment and we hope our support over the next three years will provide stability and assurances to enable the teams to maximise their potential."
Meath LGFA chairperson Fearghal Harney commented: "We are very pleased to have Kepak on board for the 2020 season and beyond.
"Our aim for the coming year is to continue the development of our structures and players as well as the promotion of our games, and to push Meath on to new heights and winning ways.
"Having the backing of Kepak will be instrumental in helping us achieve these goals. It is great to see a global company remaining true to its roots and willing to re-invest in local communities."
Kepak's sponsorship of the Meath LGF forms part of its commitment to the UN Sustainable Development Goals and its support of the 20x20 campaign, an all-inclusive movement to shift Ireland's cultural perception to women's sport.
Most Read Stories