Poor performance down to heavy training by Lilywhites
January 08, 2020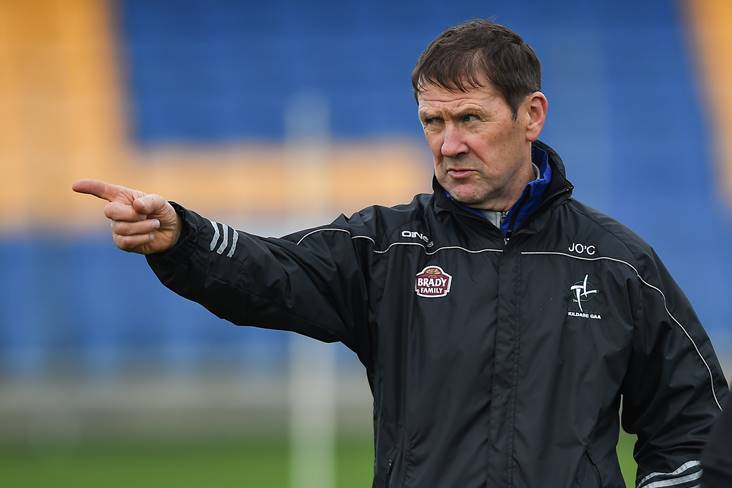 Kildare manager Jack O'Connor. ©INPHO/Tommy Grealy.
Kildare's lacklustre performance has been put down to the heavy training they are doing, according to their manager Jack O'Connor.
The Lilywhites had three points to spare over Carlow in last weekend's O'Byrne Cup clash, but their supporters left IT Carlow wondering why the performance was not better.
And the former Kerry manager pointed out to the Leinster Leader that the fact that they are in the middle of an intense physical training programme took its toll on the players legs.
"A very simple explanation as we basically trained very hard on Thursday night, we were hard at it for I'd say an hour and three quarters, it took a bit out of the lads but we intended doing that as we are looking at the bigger picture," said O'Connor.
"We felt it was still in the lads legs until half way through the second half, but we finished very strongly, made ten or eleven substitutions so I wasn't overly upset at half time, we were creating chances in the first half but lacked a bit of sharpness.
"Overall I was happy with the spirit lads showed we could have easily thrown the towel in at half time, playing poorly, facing the wind in the second half but certainly lads who came in made a big difference and that's what we have been looking for to build a bit of strength in the panel."
Most Read Stories