Fermanagh the toughest draw for Monaghan - O'Rourke
May 30, 2019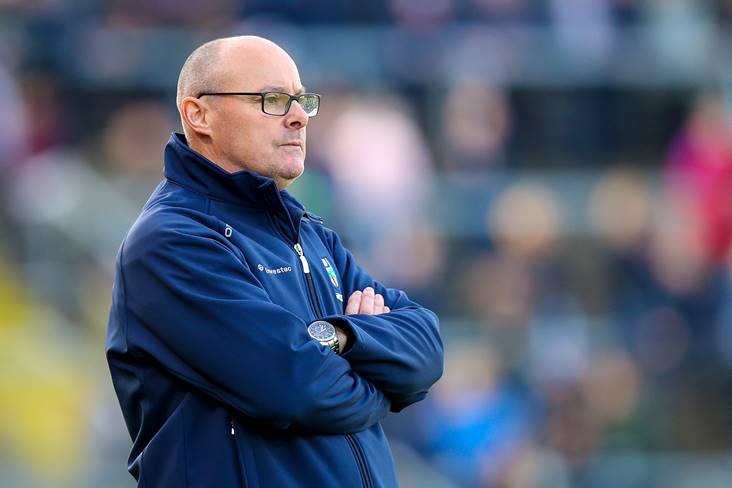 Monaghan manager Malachy O'Rourke. ©INPHO/Tommy Dickson.
by John P Graham

Monaghan boss Malachy O'Rourke feels his side couldn't have asked for a tougher draw than Fermanagh in the first round of the All-Ireland SFC qualifier.
The Farney men crashed out of the Ulster championship at the hands of neighbours Cavan two weeks ago and now face another derby with their season on the line when they welcome Rory Gallagher's charges to Clones on Sunday week.
"There is no doubt about that, it's about as tough a one as we could have got and you are always hoping maybe you'll get what looks an easier draw to get yourself back and get the momentum going again, but Fermanagh is as tough a draw as there is in it," said O'Rourke.
"We have the experience of last year in the semi-final when they beat us and for a large part of their game against Donegal it was very close as well, so there is no doubt it's a really tricky fixture for us, but that's the hand we have been dealt, so we will just have to get on with it.
"It's also the only all Ulster pairing in this first round of qualifiers but after playing them last year in the semi-final, it would be one you would maybe hope you wouldn't get but that's what the draw has thrown up and we just have to get focused on it now, because it is primarily about getting our own performance right."
The Derrylin native continued: "Against Cavan we were disappointed with a lot of aspects of our performance, especially in the first-half and that's the first thing we had to get right.
"There's no point in worrying about anything else because we have to get our own performance right but I can say that if we do get our own performance right we will be hard to beat."
Most Read Stories