'The half-time message was just keep doing what you're doing'
August 10, 2019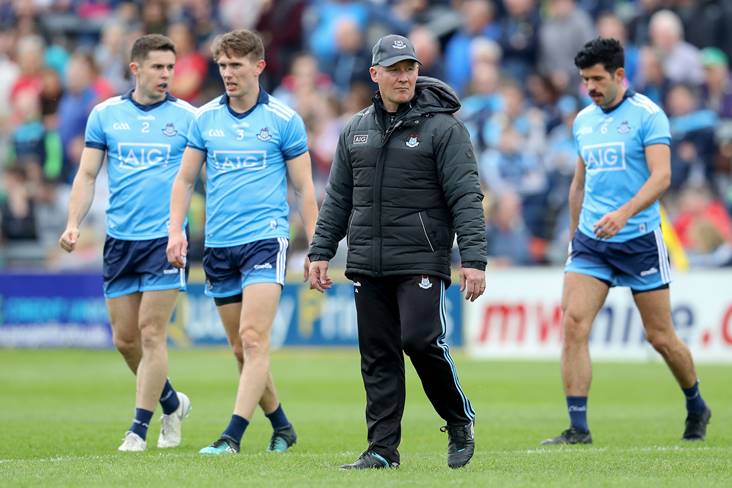 Dublin manager Jim Gavin. ©INPHO/Oisin Keniry.
Dublin manager Jim Gavin praised his players for 'backing themselves' after they came from behind at half-time to overwhelm Mayo in this evening's All-Ireland SFC semi-final.
The five-in-a-row chasing Dubs appeared to be in a spot of bother when they trailed by 0-6 to 0-8 at half-time, but with Con O'Callaghan and Paul Mannion in unstoppable form, they stormed back in the second half for a stunning 3-14 to 1-10 victory.
"The half-time message to be honest was just keep doing what you're doing," Gavin revealed.
"This is an All-Ireland semi-final, against an outstanding team. I think both defences were on top in the first half, some great tackling by both sides. The game naturally opens up, so we just asked the guys to back themselves, to believe in the skill sets that they have, to try to be truth to that, and that's where those scores came from.
"And I suppose that was the learning of that first half, they showed great adaptability to the game.
"So they will see most of that is said to them. Their game intelligence is really high, we just empower them, we can't play as a coach and management team. We just give the framework, they go out and play. This is very much a player driven team, make no mistake about that. That's all we ever ask for. Most of our practice sessions are based around the skills of the game, and the guys showed that today."
Most Read Stories