Na Fianna GAA host Gaelic Games Superstars competition
February 18, 2019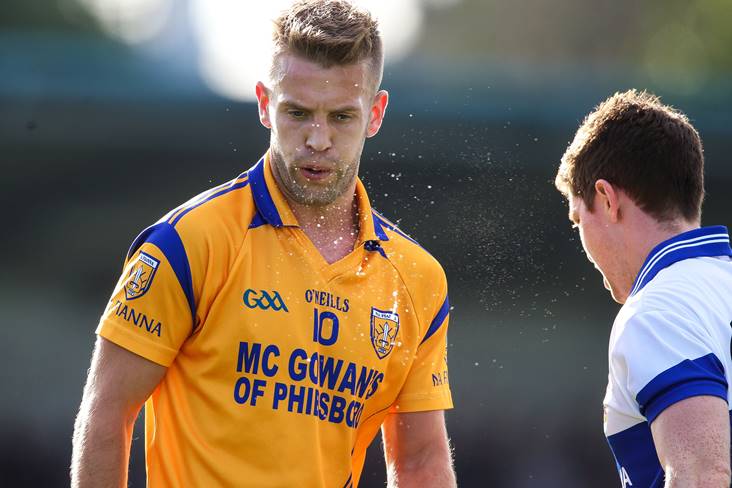 Na Fianna's Jonny Cooper.
©INPHO/Tommy Dickson.
All-Ireland Gaelic Games Superstars
Hosted by Na Fianna GAA Club, Mobhi Road, Dublin 9
Saturday 1st June 2019 – 9am start
Na Fianna GAA Club, Dublin are hosting a Gaelic Games Superstars competition. Now's your chance to enter a team to represent your GAA Club and compete against clubs from all over Ireland and beyond.
Format: Team of 4 (2 men, 2 women - one team member must be over age 40)
Who can enter a team: Any GAA Club in the World (there are 2,066 clubs in total)
Total no. of Teams: Limited to 100 Teams in 2019 – so get your entry in early!
Entry Fee: €100 per team. Limited to max 4 teams per club.
When: Saturday 1st June 2019
What events: 10 separate events as outlined below:
1. Hurling: Long-puck
2. Football: Long-kick
3. Football: Free-taking
4. Handball: Accuracy - 10 efforts to hit specific target area on handball wall
5. Rounders: Longest-throw - successfully fielded by team-mate
6. Basketball: all 4 team members involved in relay - score max no. of baskets in 90
seconds (bring to centre of court after each basket)
7. Athletics: 100m sprint (it is after all the Gaelic ATHLETICS Association!):
8. Athletics: 4 x 100m relay
9. Facilities: Quickest team to put all 26 flags out in correct positions on pitch
10. Gym Test: Hang-tough.
For more info or to enter a team contact [email protected] or 086-8289296. Strictly limited to 100 teams in 2019 – entries close on 31st Mar 2019 (or earlier when 100 teams entered).
Rules
Long-puck/ Long-kick: 1 male 1 female - 2 efforts each - combined distance of best of each
Frees: 1 female 1 male, 2 frees each from specific spots (points only, score is combined score)
Handball: 5 efforts each for 1 female & 1 male - hitting specific targets on handball wall - 1 minute per player - max team score 10
Rounders: 3 efforts - 1 female and 1 male - longest successfully fielded throw
Basketball: Max no. of baskets in 90 seconds - in relay all 4 members involved
Athletics: 1 male, 1 female; Placings/ Timed - 1-10 - both events
Pitch Flags - all 4 team members - quickest time to set out all 24 (?) flags in correct positions and remain standing - deduct time for fallen flags
Gym Test: Hang tough - combined score all 4 team members.
There are 4 Events where all 4 Team Members compete; in addition each team member must participate in minimum 3 of the 6 other events.
Most Read Stories