Wexford boss Galvin "didn't want to compete in the O'Byrne Cup"
July 15, 2020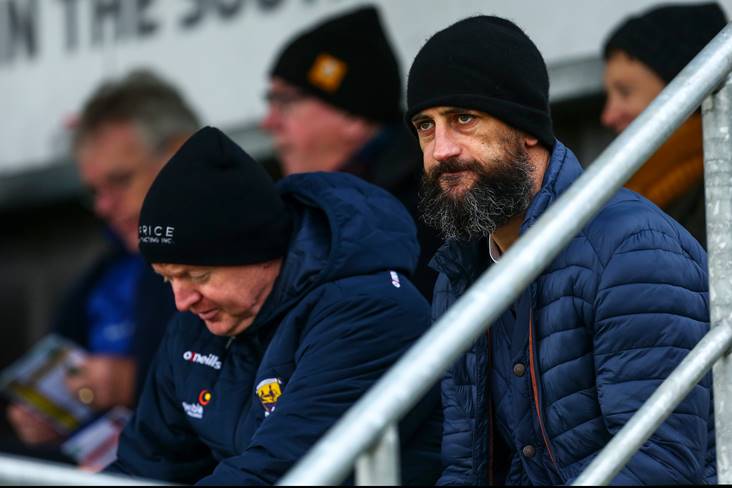 Wexford manager Paul Galvin. ©INPHO/Tom O'Hanlon.
Wexford manager Paul Galvin wants to see pre-season competitions scrapped in favour of the Sigerson Cup.
The Kerry native saw his first three games in charge of the Model men this season take place in the O'Byrne Cup and, speaking on the Comhrá Le Tomás podcast, the four-time says that it's simply not a competition he believes in.
"Sigerson's a much more important competition than any of the pre-season (ones)," said the four-time All-Ireland winner.
"We had an O'Byrne Cup last winter that I didn't even want to compete in. I had watched a lot of Wexford and looked at what they were like physically. They had been out of the championship early for a number of years and there was an O'Byrne Cup, League, end of story mentality. Championship wasn't a big thing.
"I didn't want to compete in the O'Byrne Cup. Funny enough, and I said this to some people, I said there will be no O'Byrne Cup next year and there will be no O'Byrne Cup next year, as it turns out.
"It's not a competition I believe in; I truly believe in the Sigerson. I think the pre-season tournaments should go by the wayside and Sigerson should take precedence. Let inter-county managers use Sigerson as the pre-season.
"The other reason I like Sigerson and club football is because I love going to the games. That's where you find your players.
"There's a lot more value for me going to a club game or a Sigerson game because you'll get eyes on a fella you're looking for but then you might find a fella you didn't know was there."
Most Read Stories