"How do you put a cap on it?"
February 18, 2020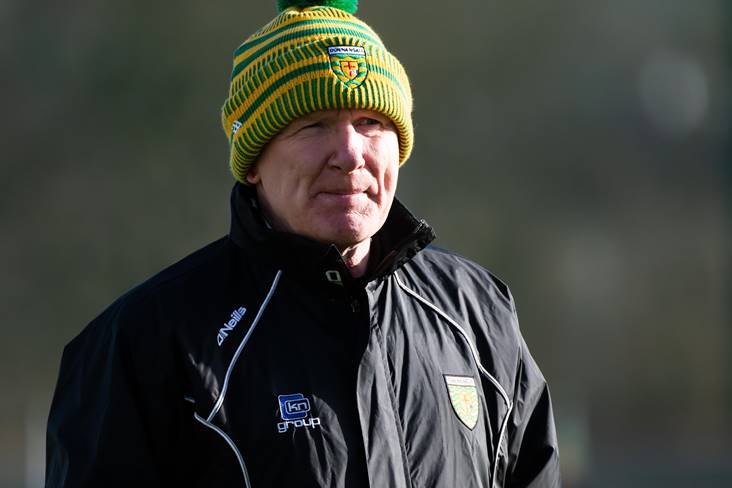 Donegal manager Declan Bonner. ©INPHO/Evan Logan.
Donegal manager Declan Bonner says spending money is a prerequisite to fielding competitive intercounty teams.
GAA Director General Tom Ryan warned last week that the increasing amount of money being spent on preparing county teams was unsustainable and suggested that a cap might be applied on such expenditure in the future.
"The top teams are all being prepared properly now and that costs money — that's the bottom line. It is what it is. There are no shortcuts and if you want to achieve at the top it is going to cost money How do you put a cap on it? I just don't know," Bonner is quoted in The Irish Sun.
"We don't overdo it, that's for sure. The game and the preparation for it has gone very professional and that's where it is at. I can't see that changing at the top level. The powers-that-be will look at it but I can't. It is very difficult, make no mistake about it.
"We prepare the team as best we can and as much as we can within the budget. It is getting harder but to maintain being competitive at the top level does take money. I can't see it changing too quickly."
Most Read Stories