Cody rails against black card in hurling
February 17, 2020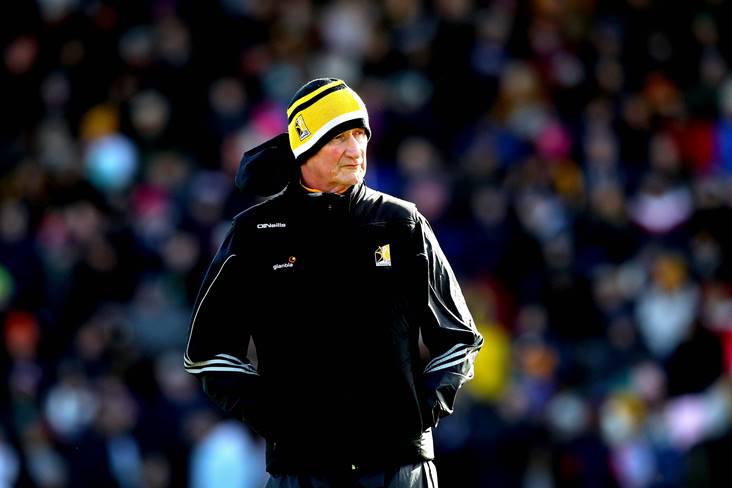 Kilkenny manager Brian Cody. ©INPHO/Ryan Byrne.
Brian Cody has described plans to introduce the black card rule into hurling as 'hilarious'.
The motion will come before Congress at the end of the month, but it's unlikely it will garner any support in Kilkenny judging by Cody's comments after his side's Allianz Hurling League loss to Wexford yesterday.
"I certainly don't know where it's coming from, it's something that's brought into football so it has to be brought into hurling then, it seems," he said.
"I have absolutely no understanding why there's a black card being talked about even. The rules are the rules, you are fouled you get a free, end of story. Hasn't changed. It's hilarious, you know?
"Why bring it in? I remember a time that they used to say it was too easy for forwards to score a goal when they could hand-pass the ball to the net. They were feeling sorry for the backs, so they did away with that. Now they are saying it's too hard for the forwards to score a goal so they are doing something else."
He added: "Look, you are put on a committee for rules or revision or whatever you want to call it in Croke Park now and you are supposed to justify your existence by saying, 'We'll come up with a brainwave'. To me that's not a brainwave. I'm saying it a long time, I wish they'd leave a very, very good game alone."
Most Read Stories