"There's nothing that a dyslexic person can't do"
February 20, 2019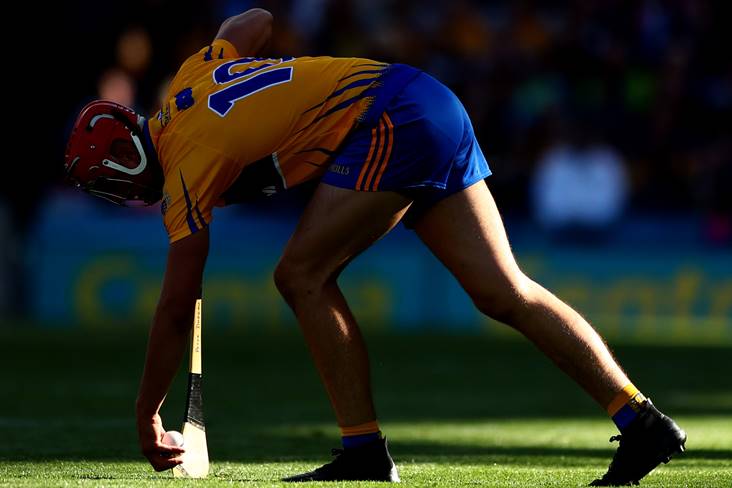 Clare's Peter Duggan lines up a free during the All-Ireland SHC semi-final clash against Galway at Croke Park.
©INPHO/James Crombie.
Clare All-Star Peter Duggan has opened up about how he copes with dyslexia.
Speaking to the Irish Independent at Bodibro's 2019 Sportswear launch, the 25-year-old revealed that a strong work ethic underlines his approach to his learning difficulty.
"It takes you a little bit longer to read a sentence or you get confused when it comes to maths but if you put your mind to it, you'll still get it, there's no fear of that. There's nothing stopping you," he said.
"It's literally just about going through the hardship. If I want to win another All-Star this year, I have to work as hard as I can to get to that point, same as you want to get a master's and you're dyslexic, you just have to work like an absolute dog and you'll get there, there's no fear of that.
"Back in the day there would have been talk that, 'You can't, sure you're dyslexic', sure that's the biggest load of rubbish you will ever hear. There's nothing that a dyslexic person can't do that a normal person can't do."
Most Read Stories