Cooper pays tribute to his sixth-year biology teacher
May 21, 2019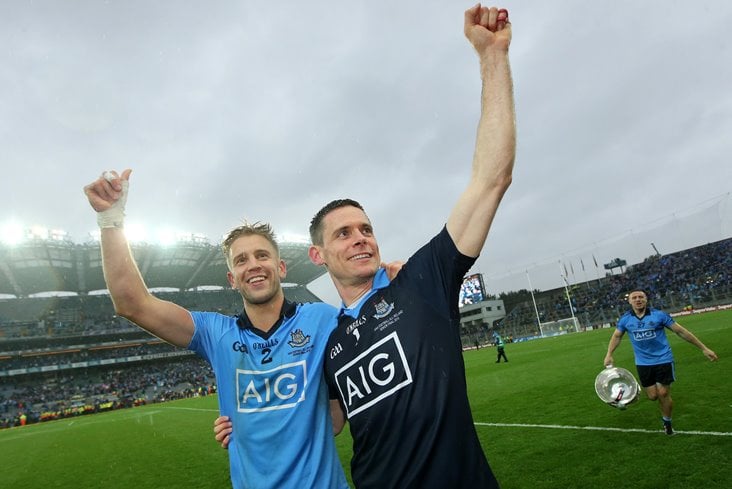 Dublin's Johnny Cooper and Stephen Cluxton celebrate the 2015 All-Ireland SFC final victory over Kerry
Jonny Cooper has paid tribute to his sixth-year biology teacher – who was none other than future Dublin team-mate Stephen Cluxton.
The duo have gone on to win five All-Irelands together but, in a video for Teachers Inspire, Cooper reflects on how the legendary Dubs shot stopper made him feel valued during his teenage years:
"The teacher who made a positive difference to my life was my sixth-year biology teacher, Stephen Cluxton," he reveals. "I would have looked up to him on the pitch as a role model. When he walked into the classroom, it made me come more alive.
"He helped me improve my grades but it was more on the personal development side. It was the way he carried himself. He wants to help others and get them to where they want to be.
"He would have stayed back on half days and gave those two-hour grinds for us going into exams. Outside of the classroom, he would have gone out of his way to set up training sessions on his half days. We ended up winning the All-Ireland that year and for me, it gave us a totally different experience about what school was like.
"I think Stephen made a great difference, to be honest. It gave me a really good sense of being valued and being listened to."
Most Read Stories