A 'low day' for Clare hurling
June 10, 2019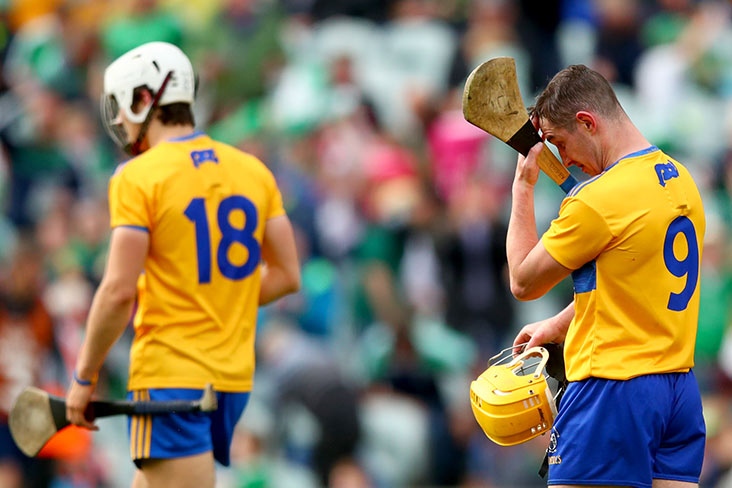 Clare's Colm Galvin dejected after the defeat to Limerick.
Joint-manager Donal Moloney described yesterday's heavy Munster SHC defeat to Limerick as a 'low day' for Clare.
"It has been a difficult week and a difficult day," he admitted after his side's 18-point mauling.
"You can't dress that one up. Of course, it will be difficult [to bounce back]. But we have got guys in here who have done great things in a Clare jersey and will do so again.
"Sometimes when guys are on the precipice they can respond really well. We thought we would get that response today, but we didn't. It was always going to be a very, very difficult game today, especially with the way Limerick responded to their opening round loss to Cork. Limerick played with great confidence today and they were far superior to us."
Moloney said he hoped the Banner would be able to make it up to their supporters at home to Cork next Sunday, but even if they were to win, it might not be enough to prevent an early championship exit.
"It is out of our hands now and, probably, we don't deserve much more after the last two weekends," he continued.
"We want to turn in a performance that we can be proud of. That is our primary focus, rather than thinking about results of other games. That would be where our mindset would be right now."
Most Read Stories