Carlow GAA to host first-ever race day
July 17, 2019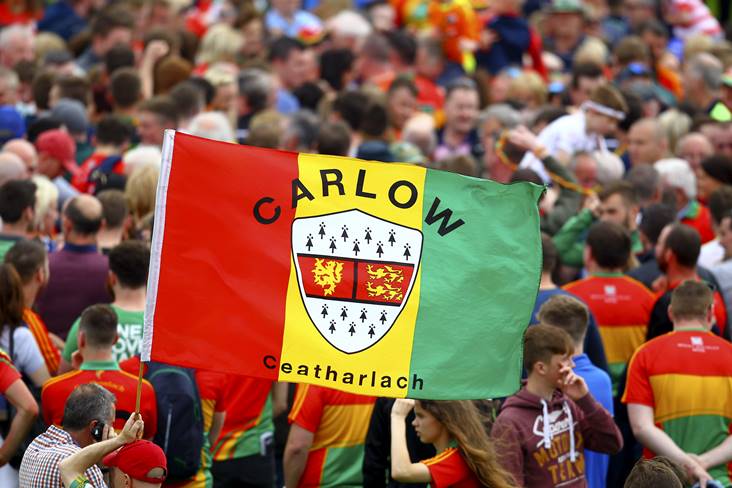 Carlow supporters congregate on the pitch after their side's Leinster SFC quarter-final victory over Kildare at O'Connor Park, Tullamore.
©INPHO/Ken Sutton.
Carlow GAA will host their first ever race day at Gowran Park on July 27th.
Unlike many other counties that have been hosting race days for years, Carlow have never gone down this fundraising route before.
Race days can be a massive source of financial gain and have proven very popular amongst many counties throughout the country.
The aim of Carlow's fundraiser is to generate money to help with the running costs and development of their county teams.
Speaking to the Carlow Nationalist, the county board PRO Linda Redmond said: "Carlow GAA race day is a fantastic initiative by Carlow GAA and one that we hope will flourish for years to come.
"It's something completely different for us and a fantastic opportunity to come together as a county and enjoy a day at the races.
"We are hopeful that all the supporters in county Carlow will join us for a great days racing and come out in force to support our fundraising efforts.
"It is terrific to work in collaboration with Gowran Park for our first ever race day and we look forward to seeing everyone from all the clubs around Co Carlow."
Most Read Stories