St Ledger left disappointed
February 06, 2019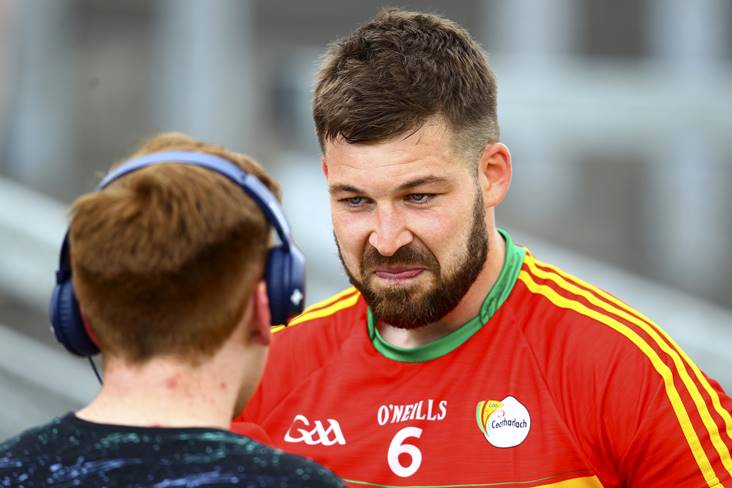 Carlow's Daniel St Ledger being interviewed. ©INPHO/Ken Sutton.
Carlow defender Daniel St Ledger admits that they should have exerted more control during their NFL 3 draw against Westmeath.
Referee Liam Devenney received a lot of criticism from Carlow supporters at the end of last Saturday's draw at Cusack Park.
St Ledger didn't openly slate the referee, but he felt that a lot of the decisions he made could have been handled better by the Carlow players.
"Maybe, but the problem was we made him (referee) an issue. It had come so close. We should have been three to four points up and not letting it get into a dogfight," St Ledger told the Carlow Nationalist.
"There was only a point or two in it where decisions like that matter. That is our own fault and something we have to take control of.
"The most irritating thing is that we let ourselves get drawn in. You cannot control what the referee does and we have to control our limits. That is disappointing."
Most Read Stories