Britain Camogie play Scottish Development Shinty Squad in friendly
April 16, 2018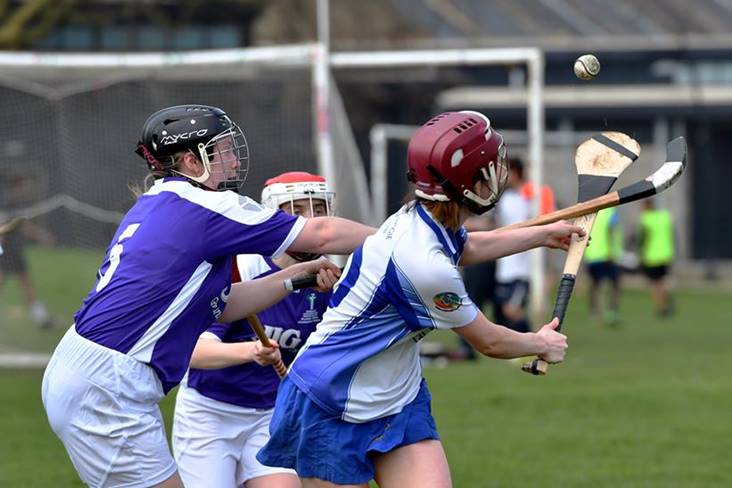 Rachel Kelly in action for Britain Camogie against the Scottish Development Shinty Squad.
On Saturday the Britain Camogie played The Scottish Development Shinty Squad in a friendly game in East London Rugby grounds.
The Britain Camogie team, made up of mostly Tara players with Thomas Curtains and Green Isles too, used Hurley sticks while the Scottish ladies used their Shinty sticks.
The sliotar is thrown in.
The game was played by predominantly Shinty rules, meaning you can't handle the ball and using a Shinty ball which is essentially a size 3 sliotar. However the game was played with 15 people each side like a Camogie game.
The camogie girls weren't as quick at picking up the Shinty game as they would have liked and in the end Scotland Development won on a score line of  3 - 4 (13)  to 1 - 0 (3).
The Britain Camogie and Scottish Development Shinty Squads.
Zoe Smith, Sarah Corrigall and Elaine Wink all scored for Scotland while Rachel Kelly from Tara got Britain Camogie on the scoreboard with a goal. It was a really fun day out for all.
Most Read Stories