Of pigeons, trains and carts - an enduring rivalry dating back 131 years
May 14, 2019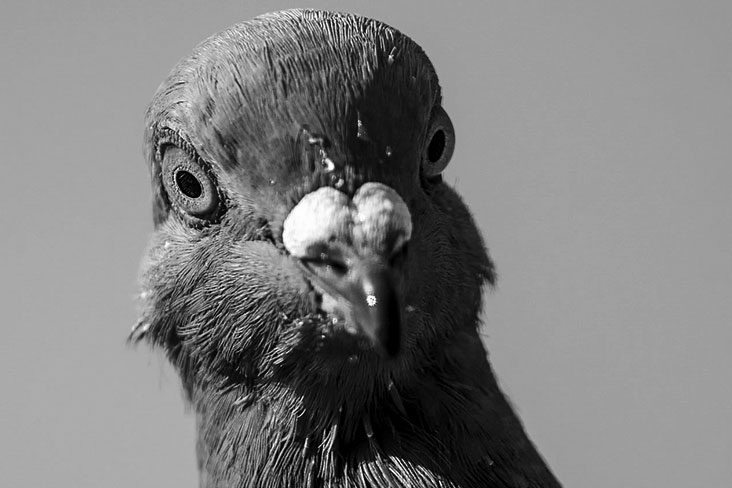 A carrier pigeon was dispatched with the news of a Cavan win
Cavan and Monaghan have been fierce championship rivals since contesting a contentious first Ulster SFC final in County Meath in 1888.
That maiden decider, some 131 years ago, was staged during a downpour in Bryanstown, just outside Drogheda in south Meath, as there were no provincial councils at the time. Central Council initially fixed it for Dundalk, but it was moved following a successful appeal by the Cavan County Committee.
Their issue was that playing the game at Dundalk Young Irelands' pitch offered an unfair advantage to Monaghan, who were represented by Inniskeen Henry Grattans, based only eight miles away from the County Louth venue. Cavan, meanwhile, represented by Maghera Mac Finns, would have had to travel 40 miles (no minor undertaking at the time) so they sought to have the decider moved to a venue with better rail links.
The initial game, which was part of a novel provincial final double-bill, preceded as it was by Louth's [Dundalk Young Irelands] comfortable win over Meath [Dowdstown] in the Leinster final, on August 19th, finished in a 0-2 apiece draw. At the time, teams could field anything from 14 to 21 players but, as they only received late notice of the change of venue, Monaghan turned up with only 15 men, so Cavan had to leave six of their men out. Cavan wished to play extra time but Monaghan refused.
The replay took place at the same venue on September 9th and this time Monaghan prevailed – but only after Cavan had been initially awarded the game! Inniskeen – who missed their train from Dundalk to Drogheda and had to hire brakes (long carts with seats) were late to arrive at the home of Drogheda Gaelics and MacFinns were awarded the spoils.
There was no Twitter or WhatsApp back then so a carrier pigeon was dispatched to Cavan telling the locals that they had won, but the game was played after the Grattans belatedly showed up and Monaghan came out on top.
There were rumours and counter-rumours of shenanigans. It was the beginning of a long, intense rivalry that will be renewed when the Breffni County and their Farney counterparts go head to head again on Saturday night.
Most Read Stories