Two more counties sign up for Masters
January 12, 2019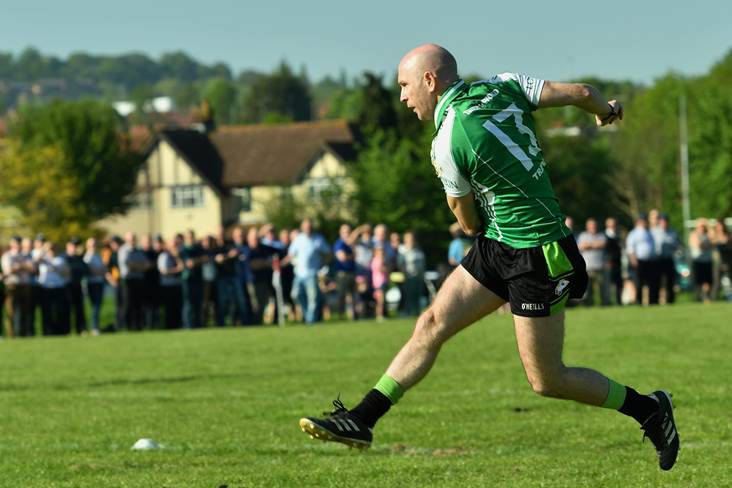 London Masters footballer Aidan Dillane scores the Exiles' goal in their recent defeat to Sligo Masters at Greenford ©Sheila Fernandes
Eighteen counties will take part in an expanded All-Ireland Masters football competition this year after Laois and Meath confirmed they would be entering teams.
They will join Antrim, Cavan, Clare, Donegal, Dublin, Down, Galway, Kildare, Leitrim / Longford, London, Monaghan, Mayo, Roscommon, Sligo, Tyrone and Westmeath. You need to be 40 or more to partake and counties are currently recruiting players for the coming year. The first round of the championship is due to get underway in May, so training will be commencing shortly in many counties. There is no limit to the number of substitutes that can be used in a game.
The Over 40s competition will be officially sanctioned by the GAA for the first time in a decade this year – Croke Park ceased recognising it in 2009 due to rising insurance costs – which paves the way for games to be played at club and county grounds once again rather than on community pitches.
Most Read Stories