Team news: Two games in 24 hours for Royals
December 15, 2018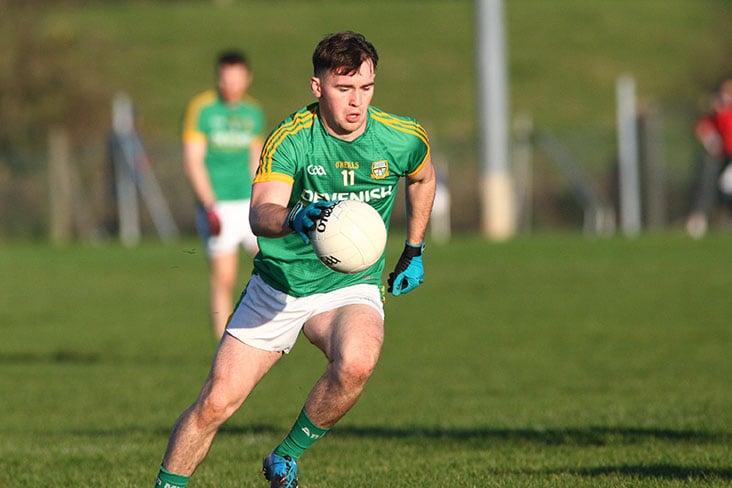 Meath's Darragh Campion
Meath have revealed their line-ups for this weekend's O'Byrne Cup and Sean Cox Fundraiser Challenge games.
The Royals will play two games in 24 hours as they prepare to face Longford in the O'Byrne Cup at Ashbourne today (throw-in 5pm) before taking on All-Ireland champions Dublin in a Challenge Match at Pairc Tailteann on Sunday (throw-in 1.30pm) in aid of Dunboyne clubman Sean Cox who suffered a serious brain injury in an attack before a Liverpool match last April.
Meath (O'Byrne Cup v Longford): Andrew Beakey; Thomas McGovern, Shane Glynn, Shane Gallagher; Niall Kane, Gavin McCoy, Robert Garry; Danny Quinn, Owen McDonnell; Sean Reilly, Liam Ferguson, Niall Hickey; Ben Brennan, Graham Reilly, Daithi McGowan.
Subs: Marcus Brennan, Cian Devlin, Robin Clarke, Sean Curran, Eoin Lynch, Thomas O'Reilly, Bryan Menton, Darragh McGovern.
**
Meath (Sean Cox Fundraiser SF v Dublin): Andrew Colgan; Seamus Lavin, Conor McGill, Ronan Ryan; James McEntee, Shane McEntee, Donal Keogan; Sean Tobin, Adam Flanagan; Bryan Menton, Daragh Campion, Ethan Devine; Bryan McMahon, Michael Newman, Thomas O'Reilly.
Subs: Marcus Brennan, Barry Dardis, Ben Brennan, Cian Devlin, James Conlon, Daithi McGowan, Daniel Quinn, Eoin Lynch, Gavin McCoy, Graham Reilly, Liam Ferguson, Michael Burke, Niall Hickey, Niall Kane, Owen McDonnell, Robert Garry, Robin Clarke, Sean Curran, Sean Reilly, Shane Gallagher, Shane Glynn, Thomas McGovern, Andrew Beakey.
Most Read Stories