Prenty hails JP's "massive gesture"
September 25, 2018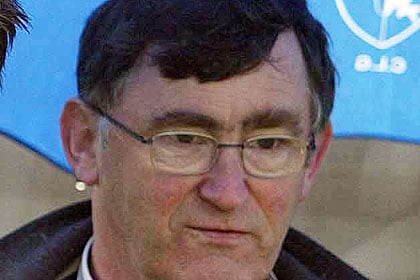 Connacht secretary John Prenty
Connacht Council secretary John Prenty describes JP McManus' incredible donation to every GAA club in Ireland as "a massive boost".
The Limerick man is giving €100,000 to each County Board in Ireland to divide amongst its clubs and provincial chief Prenty is very happy with the unexpected windfall:
"Counties waste money and clubs don't. It's a massive boost, massive," the Mayo man told The Irish Sun. "Clubs in Sligo, for example, will stand to get around €4,000 euro each. It's a grand windfall to get out of the blue.
"The clubs are struggling and the counties need to make sure they give it to the clubs and it's great to see them ­benefiting from it. It couldn't come at a better time of the year for them. Soft money to counties wouldn't mean as much, because they would just spend it on their intercounty teams, which is not the way this money should be spent.
"JP is acknowledging the importance of the clubs and fair play to him, it's a massive gesture."
Most Read Stories