Hurling stalwart Healy-Rae hits back at "waste of space" Ross
August 21, 2018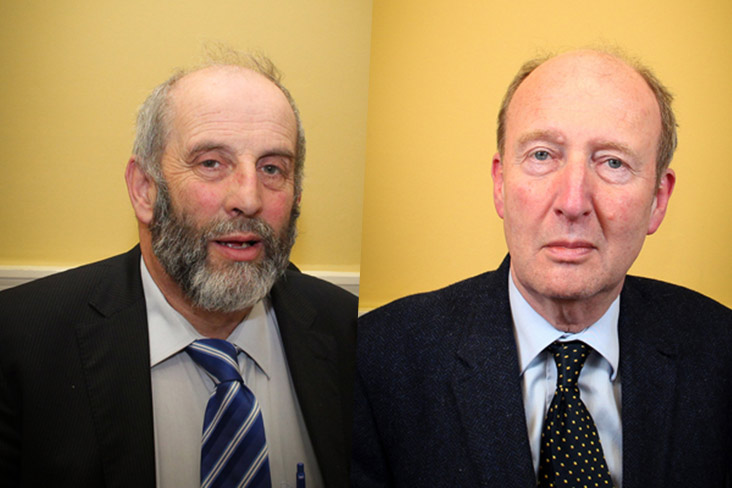 Danny Healy-Rae and Shane Ross
Danny Healy-Rae says Shane Ross was trying "to make a man of himself" by mocking him for falling asleep at Croke Park on Sunday.
The Minister for Transport & Sport retweeted a picture of the Independent TD apparently sleeping in a seat in the Hogan Stand during the All-Ireland final and asked the question "is this a waste of a good ticket?".
However, Mr Healy-Rae, from the Kerry hurling stronghold of Kilgarvan, hasn't missed a hurling All-Ireland final in 30 years and points out that he only closed his eyes for a couple of minutes during half time in the minor final between Galway and Kilkenny.
A teetotaller, he was up at 6am on Saturday morning coordinating a bus to bring patients needing cataract operations to Belfast and was out late on Saturday night celebrating Kilgarvan's Kerry IHC final victory. He got a train to Dublin on Sunday morning for the hurling showcase and makes no apologies for being tired:
"I did nothing wrong by closing my eyes for a few minutes. I've been working hard all summer helping people," he told RTE, adding that he did not use political clout to source his ticket for the final but secured it through a friend. Speaking to The Irish Sun, the Kerryman added: "He's a waste of space. He was full of ideas when he was writing newspaper columns but he's done nothing as minister."
Most Read Stories