"It's killing them that Dublin are going for four-in-a-row"
July 12, 2018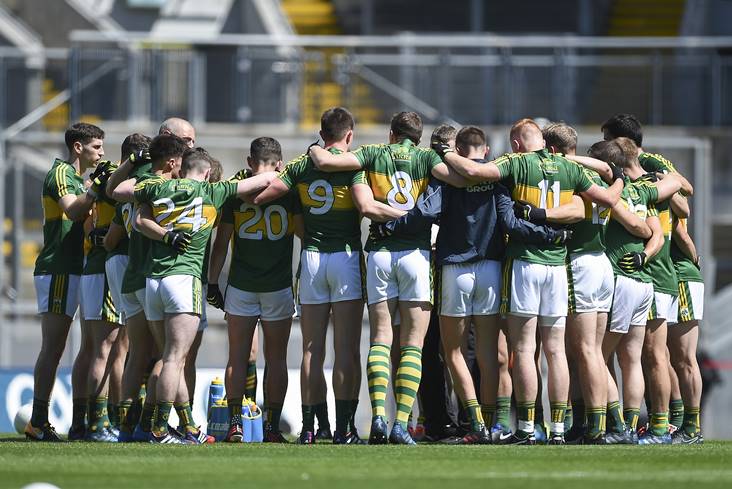 The Kerry players huddle ahead of the 2017 All-Ireland SFC quarter-final against Galway
Former Cork and Kildare forward Larry Tompkins has tipped Kerry's young stars to topple Dublin this summer.
The Kingdom have captured the last four All-Ireland minor football championship titles in a row and are again thought to be the closest challengers to the Dubs' four-in-a-row bid.
Tompkins, who has worked with some of the Kerry crop during his time as UCC's freshers boss, feels Eamonn Fitzmaurice's side have the right ingredients to capture their county's first Sam Maguire Cup since defeating Donegal in 2014.
"They're from Kerry. They did it in '75 - they came with a young team," Tompkins stated.
"If they were from any other county I'd certainly agree, but Kerry believe they in their ability, they have confidence - and it's killing them that Dublin are going for four-in-a-row.
"I like Dublin, but I just think with Kerry, there's a big move there this year."
He added: "Dublin are picking up a couple of injuries now. We saw last year (in the All-Ireland final) they were in trouble, introduced (Kevin) McManamon, Diarmuid Connolly. Do they have the old heads coming off the bench that are as good as what they were, which make a huge difference to the team?
"It will be a big ask of them to win four-in-a-row."
Most Read Stories