Mayo can have no excuses - Galway defender
May 15, 2018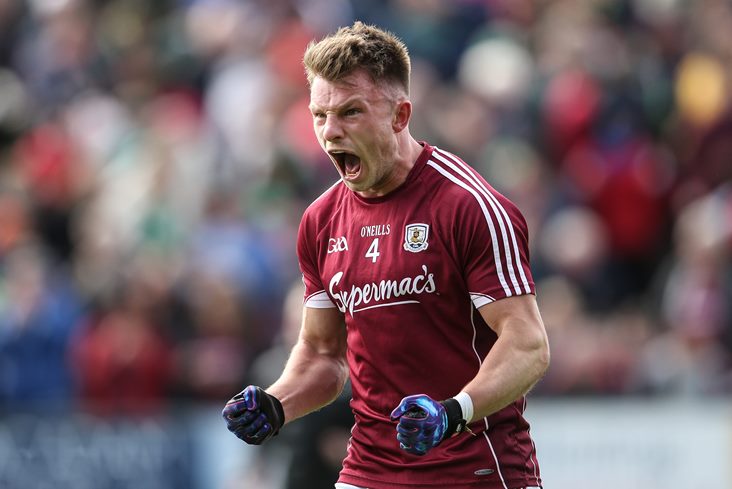 Galway's Eoghan Kerin celebrates at the final whistle in Castlebar
Eoghan Kerin feels Mayo can't have any excuses after losing to Galway in the Connacht SFC for a third successive season.
The Tribesmen prevailed through Johnny Heaney's injury-time goal in a drab quarter-final clash in Castlebar on Sunday and their corner back says this year's success has been the sweetest of the lot for Galway:
"They were saying the last couple of years they sleepwalked into the game," the Annaghdown clubman told The Irish Sun. "I don't think they can have any excuses this year, 15 on 15, we went out and, look, there is no inch given out there and it is never an easy encounter against these lads. It is always a tight, tough encounter.
"We expected nothing else but, yeah, it was probably the sweetest of the three of them.
"It was not about the result as such, it was about the performance and if we get the performance, the result will look after itself."
Most Read Stories