Cody breaths sigh of relief
May 14, 2018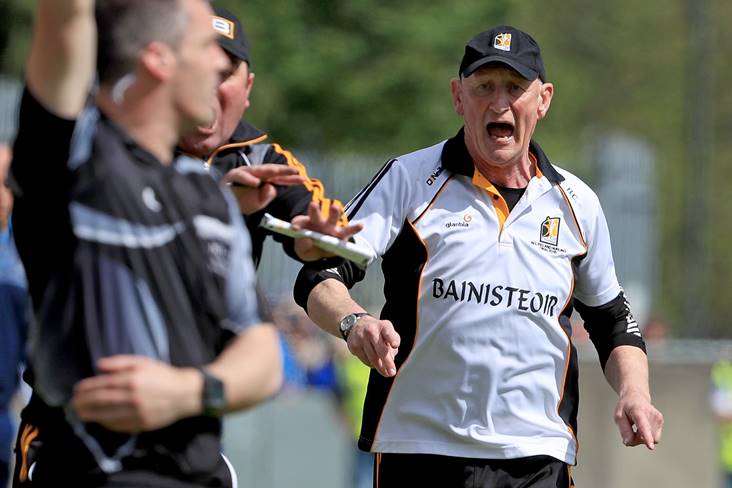 Kilkenny manager Brian Cody confronts the linesman.
©INPHO/Donall Farmer.
Relief was the overriding feeling for Brian Cody after Kilkenny's last-gasp victory over Dublin.
"Our dressing-room is quiet in there. It's absolute relief, of course it is. It almost feels like, 'did we win it?' Yes we did win it," the Cats boss is quoted as saying in the Irish Daily Star.
"Am I happy? I'm delighted. Because of the fact that we're walking away with two points. We could have been walking away with no points. Then there is real pressure on. There's still pressure on, terrific pressure, and we've got to play Offaly next Sunday and it's going to be so similar to today and easily as difficult."
Cody, who is into his 20th championship campaign as manager, also hit out at the rule which sees the bottom team in the new Leinster SHC round-robin series relegated to the Joe McDonagh Cup.
"There's no way any team in Leinster should be relegated," he continued.
"There's no team being relegated in Munster so why it's supposed to happen in Leinster, I have no idea. The quality of the teams in Leinster - if anyone thinks there is a lack of quality in Leinster, they're absolutely wrong."
Most Read Stories