"I would imagine I'll be on the wrong side of that comparison"
February 19, 2019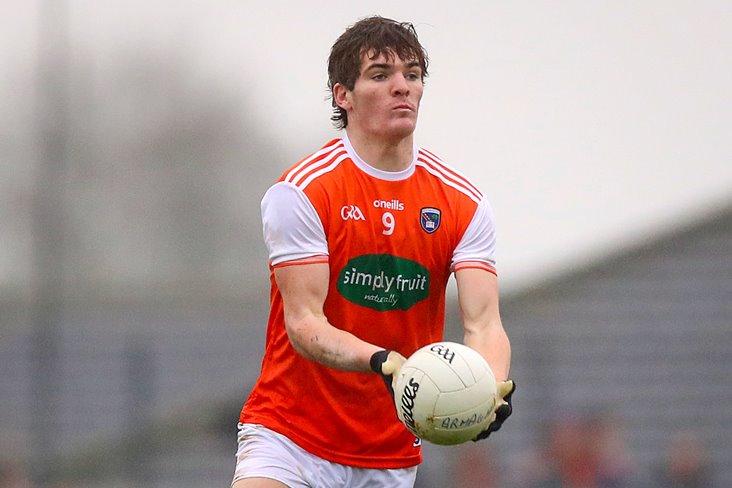 Jarlath Og Burns during Armagh's Dr McKenna Cup clash with Antrim in Glenavy
Jarlath Burns reckons his son, Jarlath Og Burns, is a better footballer than he was.
The former Armagh star was on the St Mary's team that defeated UCC in the 1989 Sigerson Cup final; thirty years later, his son will tog out at midfield as the same two sides contest the 2019 third-level decider.
"Jarly Og's his own man," the proud father told The Irish News ahead of tomorrow night's Sigerson final in O'Moore Park. "He's a very dedicated lad, I really admire his tenacity, his diligence, how hard he works at his game. He's very serious about his game, takes his lifestyle very seriously – he's obsessive about it.
"But as well as that, he really loves it, enjoys every minute of it. The fact that he shares my name, I wouldn't want that to be a distraction because he's his own fella, he has his own personality.
"I would never want him to be compared [to me] because very, very quickly I would imagine I'll be on the wrong side of that comparison - if not already."
Most Read Stories