Clare SFC: A family affair
October 18, 2019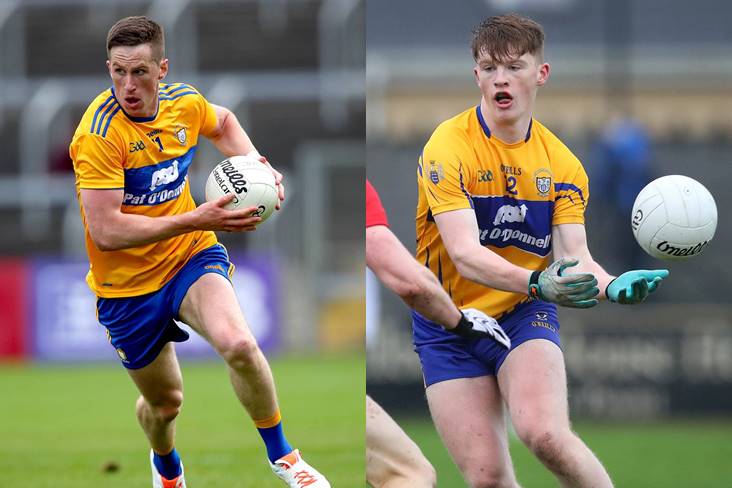 Clare cousins Eoin Cleary and Dermot Coughlan.
The first ever meeting of Miltown and Kilmurry Ibrickane in a county SFC final has a real family affair to it.
Family loyalties are set to be stretched to the limit at Cusack Park, Ennis on Sunday in a game that will see cousins come up against each other.
The Cleary brothers Eoin and Conor come up against their first cousins Dermot and Enda Coughlan.
Eoin Cleary told the Clare Champion that their grandmother is one member of the family that will be staying neutral.
"Everyone will have their colours nailed to the mast except my grandmother, who I hope will remain neutral," said Cleary.
"Football is a big part of our family and it will be a big occasion for everyone because they all put a lot into football when we were younger.
"Enda and Dermot and the uncles would call to the house and play football and it was the same with us going to visit them and it is nice for them too."
Most Read Stories