HL3A/3B round-up
February 03, 2019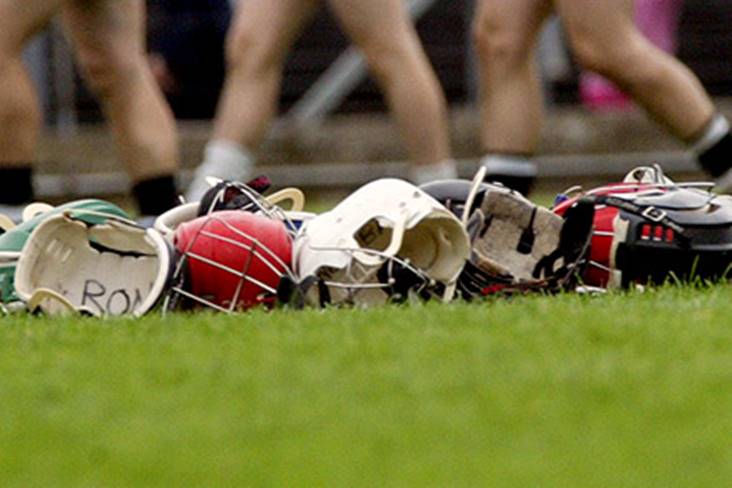 There were four games in Division 3 of the Allianz Hurling League today.
Here's how today's games in 3A and 3B of the Allianz HLs panned out…
Allianz HL Division 3A round 2

At Dr Hyde Park
Roscommon 1-21
Monaghan 0-14

At Healy Park
Tyrone 2-23
Louth 1-11

At Crossmaglen
Armagh 2-14
Lancashire 0-12
Allianz HL Division 3B round 2

At Pairc Sean MacDiarmada
Sligo 2-14
Leitrim 0-19
Roscommon - N Fallon; A Moore, P Nolan, H Rooney; J Donnelly, E Flanagan, C Coyle; S Curley (0-3, 2f, 1sl), D Heavey (0-1); C Dolan (0-7, 6f), M Kellehan (0-1), P Kelly (0-6); G Egan, J Murray, C Egan (1-2). Subs: P Kenny (0-1) for G Egan, C Coyle for E Flanagan.
Monaghan - N Butler; G Brennan, J Guinan, P McKenna; T Hilliard (0-1), E Collins (0-1f), C McKenna (0-1); C Gernon, K Crawley; C Power (0-1), P McGahon (0-2, 1f), N Farrell; S McNally, T Campbell, S Lambe (0-8, 6f). Subs: C McAnespie for N Farrell, E Walshe for C Power, D Mulholland for P McKenna, P Bermingham for S McNally.
Referee - J Connors.
**
Tyrone - C McElhatton; L Devlin, R Devlin, J Kerr; S Muldoon, C Kearns (0-1), D Begley; R McKernan (1-4), C McNally; C Lagan (0-2), C Cross, T Morgan (0-4); M Mulgrew (0-1), D Casey (1-10, 0-2f, 0-1'65), B McGurk (0-1). Subs: B Gormley for B McGurk, D Rafferty for L Devlin.
Louth - K McNally; R McKeown, M Lyons, A Smith; D O'Hanrahan, G Smyth, S Hoey; J Costelloe, C Deane; D Geoghegan (1-5, 0-4f, 0-1'65), D Kettle (0-1), J McDonnell; G McKeown (0-4, 1f), S Callan, D Stephenson (0-1). Subs: F Joyce for J McDonnell, P Fallon for J Costelloe, P Brennan for D Stephenson, R Wallace for D Geoghegan.
Referee - A Ferguson.
**
Sligo - K Brennan; T Kelly, J Weir, T Brennan; L Reidy, K Raymond, K Banks; M Comerford, R Cox (0-1); B Shannon, G Cadden (0-3), E Comerford (0-5, 4f); K O'Kennedy (1-0), J Starr, T O'Kelly Lynch (1-3, 0-2f). Subs: K Prior (0-2) for K O'Kennedy, C Jordan for T Kelly, R Brennan for M Comerford, N McDermott for T Brennan.
Leitrim - D Molloy; P Earley, E Moreton, F Earley; K McGrath, K McDermott (0-2), D Ryan; J Glancy, C O'Donovan (0-3); B Murray (0-1), C Moreton (0-1), D McGovern; G O'Hagan (0-1), C Cunniffe (0-11, 10f), S Goldrick. Subs: C Mallon for G O'Hagan, A McDermott for D Ryan, D Kelleher for C Mallon, C McGuire for P Earley.
Referee - J Clarke.
Most Read Stories