Video: Four more years for TG4
July 04, 2018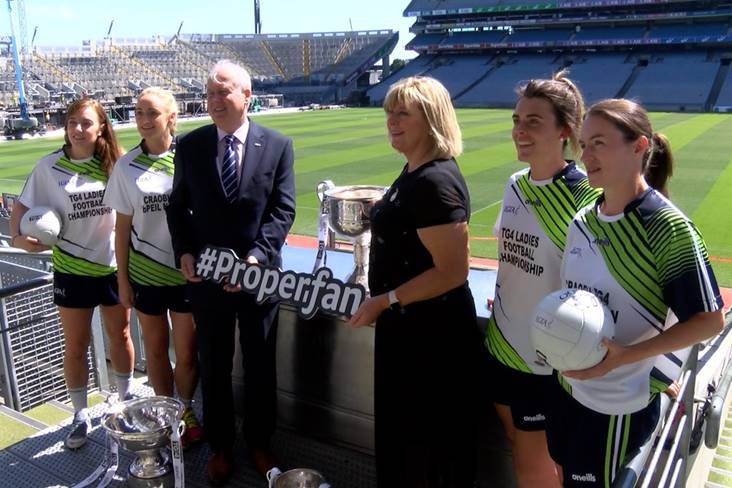 TG4's new sponsorship of the All Ireland Ladies Championships is set to last until the conclusion of the 2022 season.
'It's all to play for and all to look forward to' - LGFA President Marie Hickey summed up the mood of excitement at the launch for the TG4 All Ireland Championships in a sun-splashed Croke Park.
There is plenty of reason for the excitement with more games under a new structure and the announcement of four more years of sponsorship and coverage by TG4. 
'The number of games on TG4 this Summer is increasing again to 17 and the sponsorship, which has been running since 2000, will run for another four years to 2022', says Hickey.
Video by Jerome Quinn Media for the LGFA. 
Most Read Stories