Advanced mark "a terrible idea" - McCaffrey
January 09, 2020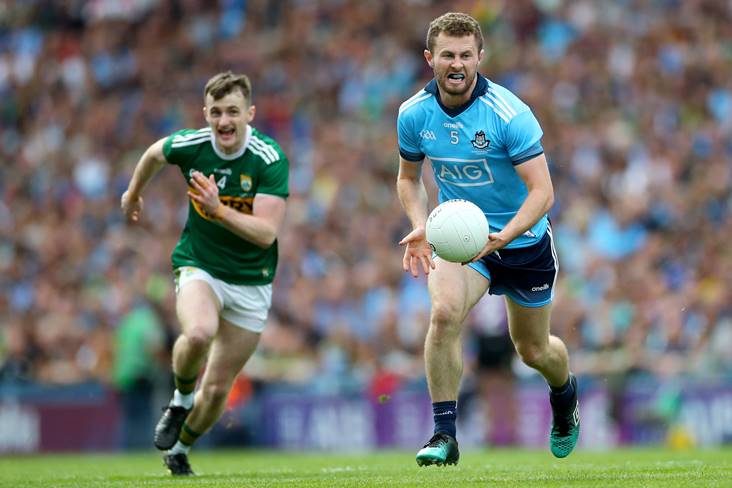 Dublin's Jack McCaffrey. ©INPHO/James Crombie.
Dublin star Jack McCaffrey has branded the advanced mark "a terrible idea".
The Clontarf clubman will have to get used to the new rule soon as the Dubs get set to kick off their National League campaign in a little over two weeks' time
Speaking to the Irish Independent, the five-time All-Ireland winner expressed his thoughts on what he feels is "a stop-start" rule.
"I still haven't seen it in action, the advanced mark, and I still maintain it's a terrible idea. But I suppose we have it now and we'll deal with it," McCaffrey stated.
"I wouldn't be too afraid, I don't think we're morphing into Aussie Rules at all, but I just think it's a stop-start (rule). Since I've started playing senior football we've had a couple of rule changes in terms of midfield marks and black cards and the like, but this just kind of sits a bit differently and feels like it's changing a pretty core principle of the game
"It's going to have to change, as a defender, how you approach pretty much everything. It remains to be seen, I've been wrong before, but I'd be very nervous about what it will do and I still haven't really figured out what it's for and what the problem is that it's addressing."
Most Read Stories