Joyce: it is frustrating to watch as a supporter
June 19, 2019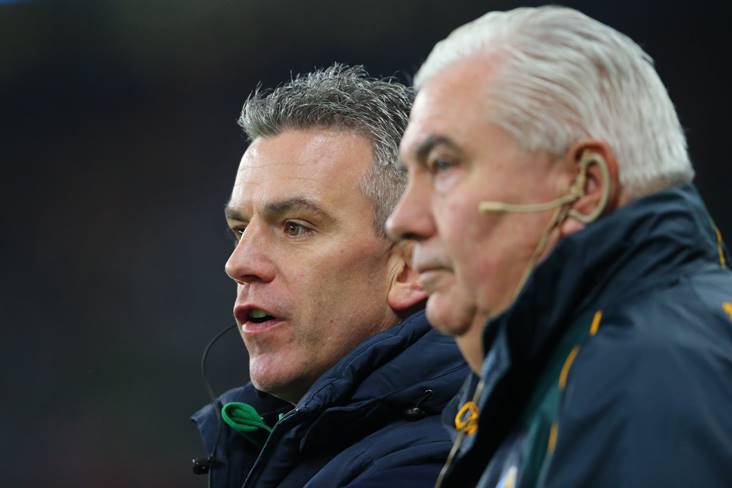 Padraic Joyce with Joe Kernan. ©INPHO/Cathal Noonan.
Galway's attacking play is "frustrating to watch", admits Tribe legend Padraic Joyce.
Speaking to the Irish Independent in the wake of Sunday's disappointing Connacht SFC final defeat to Roscommon, the current Galway U-20 football boss pinpointed the problems with their senior team's malfunctioning forward division.
"Galway always produce forwards, but it's just their first instinct at the minute seems to be going back," he remarked.
"That's grand, every forward has to track back, but they are not getting forward again.
"They are staying and, at times, they are hand-passing the ball across the middle of the pitch. You can say there's mass defence back but every time you pass a ball sideways (progress stalls), like nothing travels faster than the ball on a pitch.
"So if you don't look up and kick it in, you are never going to beat blanket defences. You are just going to run into them the whole day long. It is frustrating to watch as a supporter, definitely."
Most Read Stories