Walsh happy to do spadework
May 21, 2019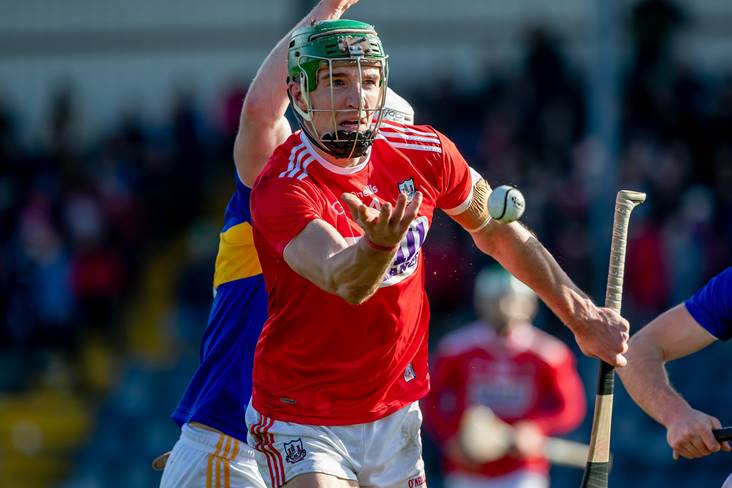 Cork's Aidan Walsh. ©INPHO/Morgan Treacy.
Aidan Walsh says he doesn't mind grafting so that more skilful hurlers in the Cork team can express themselves.
The former All Star footballer made his first championship start for the Rebel hurlers in three years against Limerick on Sunday and he was prepared to roll up his sleeves as the All-Ireland champions were dispatched:
"I know I don't the skill of the Hoggies or the Lehanes or the Cadogans, but I know when they do get the ball they'll do the damage," the Kanturk clubman told The Irish Daily Star.
"I'm happy enough to work hard, run as much as I can, run myself into the ground and make space for the boys, get the ball and give it to the shooters. Most teams have someone like that and I'm happy if I'm given the opportunity to do it."
Most Read Stories