"We're going to be out of our grounds for a number of years"
September 25, 2018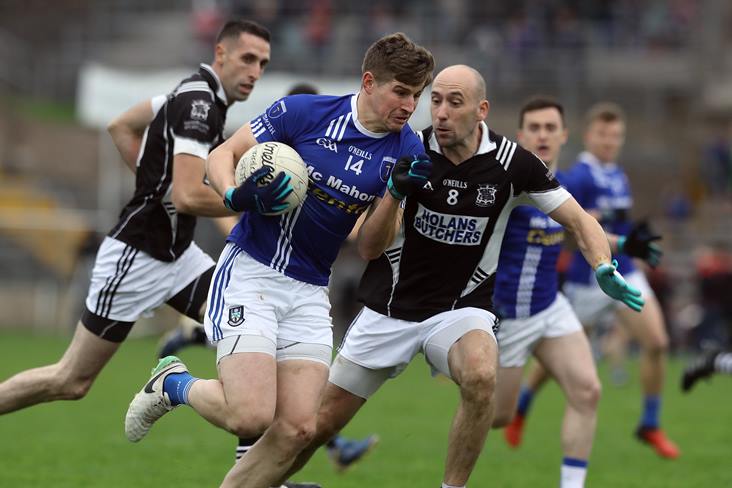 Magheracloone's Gavin Doogan and Darren Hughes of Scotstown
Magheracloone chairman Francis Jones has revealed that the Monaghan club could be without a home for years.
The Mitchells club grounds were cordoned off yesterday after a series of huge cracks appeared in the earth and the safety of the area around the pitch has been indefinitely compromised by the shocking geological event:
"There's a crack straight across one of the juvenile pitches. It's subsided, as well as part of our main pitch and viewing area, which has also subsided and, in turn, caused damage to our clubhouse," Jones disclosed to Morning Ireland.
"The biggest thing for us is the shock of it and the devastation to our football club and our community centre. We're all out of bounds now and going to be out of bounds for the foreseeable future.
"Thankfully local clubs have contacted us offering their facilities and we're very grateful for that. Lucky enough now, we're coming to the end of the season so things are winding down on that front but we're going to be out of our grounds for a number of years."
Most Read Stories